"The Warm, Dark Circus" will be available on October 27!
Jack O' the Clock will be celebrating the release with two shows in Vermont on October 27 and October 29. Please inquire at jackotheclock17@gmail.com for the addresses.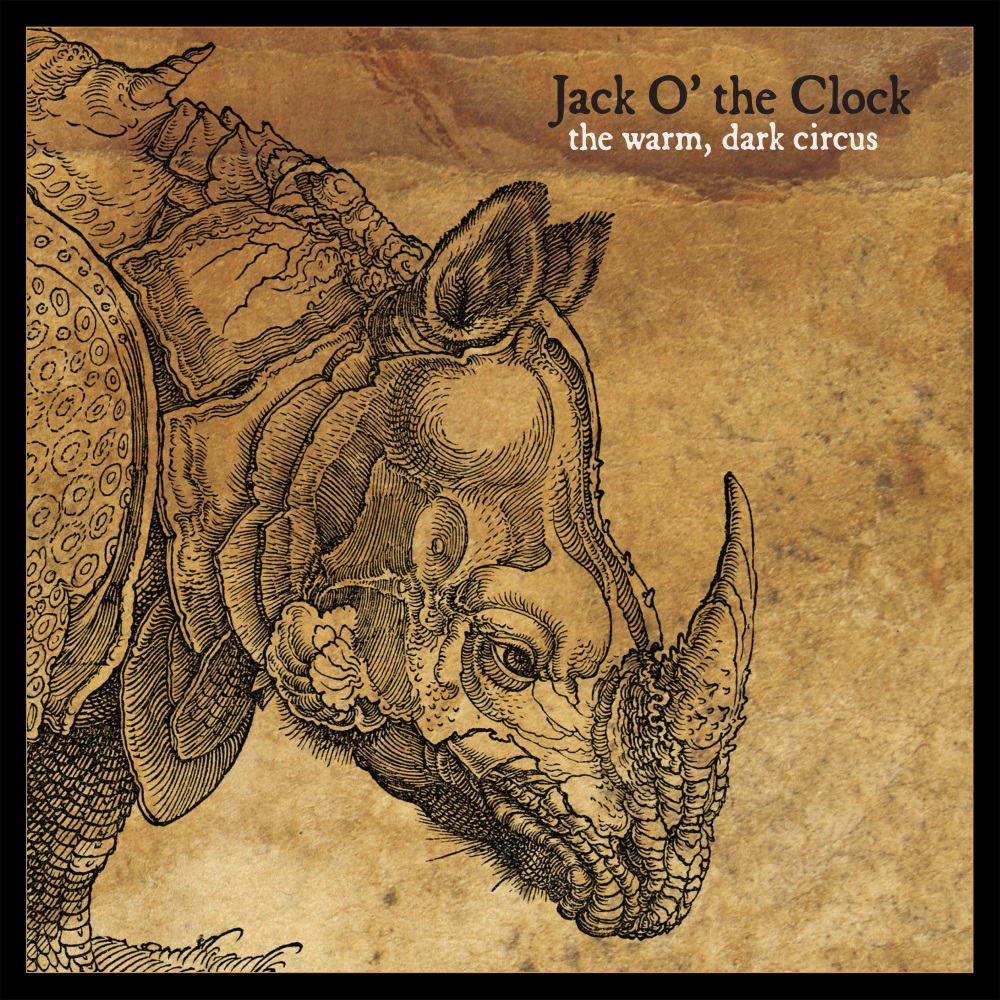 A kaleidoscopic trip through the anxieties and possibilities of the present moment, the new album ranges through some of the weirdest, heaviest landscapes we've ever visited. Containing two epics that have been under construction as long as the band has been in existence alongside a handful of newer studio creations, it is the culmination of many years of experimentation and refinement lyrically and musically, a musical palimpsest.
Damon Waitkus – vocals, guitars, hammer dulcimers, piano, flutes, etc.
Emily Packard – violin, viola
Jason Hoopes – bass
Jordan Glenn – drums, accordion, synth
Kate McLoughlin – bassoon
Thea Kelly – vocals
Victor Reynolds – guitars, recorders, harmonica, vocals, etc.
Ivor Holloway – saxophones
Jon Russell – clarinets
Keith Waters – baritone saxophone
Karl Evangelista – electric guitar
Art Elliot – piano
Josh Packard – cello
Ben Spees – microtonal guitars
Myles Boisen – pedal steel